Since 2006, G.D.G. Software has been developing and marketing high-quality applications for Windows users and software developers.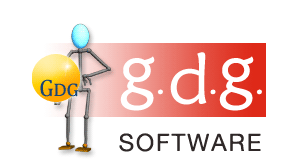 We offer HTML Executable, a Windows HTML and eBook compiler; Paquet Builder, an application that builds installers and self-extracting 7-Zip files; ExeOutput for PHP, a visual PHP to EXE app compiler; XLS Padlock, a full-featured protection software for Microsoft Excel workbooks; GConvert, an app to extract, manage, edit, and convert icons and icon libraries; GSplit, a utility to split and rejoin files; AniTuner, a utility to create, edit, and convert animated Windows cursors; and CHM to Exe, a software that turns HTML help files into executables.
Our address and legal mentions
Postal address
G.D.G. Software SAS
6 rue de la Vire
57155 Marly
France
Legal Mentions
This website is the property of G.D.G. Software SAS with stated capital of EUR 5000., registered under SIRET No. 49022753500013 (RCS Metz), code APE 5829C.
The publishing director is MC. Di Giusto.
This website is hosted on O2switch. 222-224 Boulevard Gustave Flaubert
63000 Clermont-Ferrand + 33 4 44 44 60 40.
You can reach us by email here (technical support, sales and general inquiries) and/or with our forum.
Free technical support by email and tickets is available to all users of our products (commercial or freeware). Paying customers receive priority. We do not outsource our support to other companies: we do our own support in-house.
We do not provide support over the phone at this time.
All trademarks and registered trademarks are the property of their respective owners.
This website (including all contents) is copyright G.D.G. Software SAS 2006-2023. All rights reserved.