We released new versions of our Paquet Builder shell extensions; in some clicks, you compress selected group of files and/or folders into compact Self-Extracting 7zip archives.
Furthermore, you can also customize the output of the Self-Extracting 7z archive thanks to all of the features of our installer tool.
Then, what about adding a license agreement? Showing a readme? Creating shortcuts, registry entries? All of these additions are available in Paquet Builder and much much more.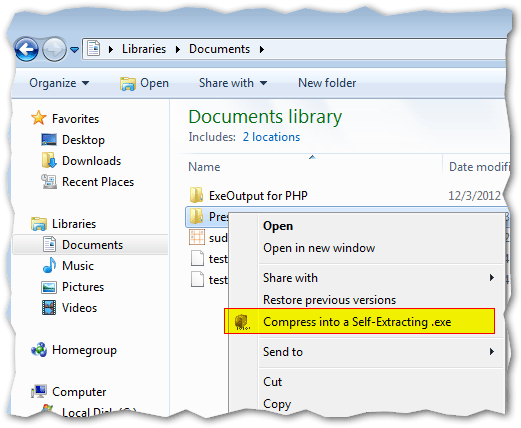 Download these free extensions for your own Windows Explorer, and start creating Self-Extracting archives in a blast.
Then follow our tutorial: How to create 7-Zip Self-Extractors (.7z to .exe) with Windows Explorer?